Repair of wear & tear in dredging & offshore
The Floating Hose Doctors can help you control your material budget as we have proven expertise in the field of repair and upgrade of rubber, steel, polyester, ceramic or plastic parts like hoses, pumps, valves, fenders, etc. With a large number of projects carried out succesfully all over the globe, we are used to work under harsh and ever-changing conditions. We maintain contacts with local material suppliers worldwide, which puts us in control over delivery lead times and prices.
COMPANY
ABOUT US
The Floating Hose Doctors is a small company that provides flexible and cost effective maritime repair services for small- to large-scale projects.
PROJECTS
FOR WHOM WE HAVE WORKED
Bahrein, Belgium, China, Curacao, Egypt, France, Germany, Hong Kong, Indonesia, Italy…
SERVICES
WHAT WE DO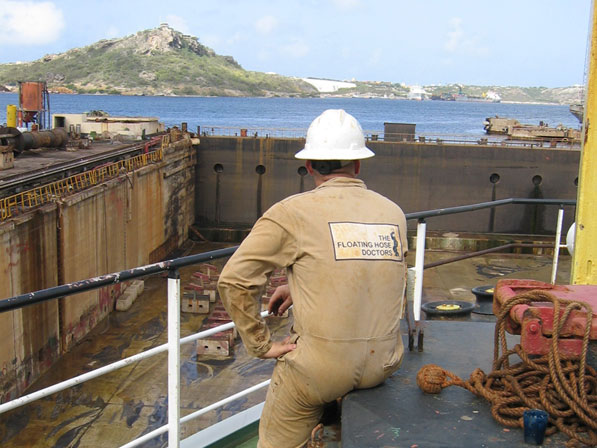 Rubber, steel, ceramics, HDPE, polyurethane & polyester.